10 Facts You Should Know about Electronic Cigarettes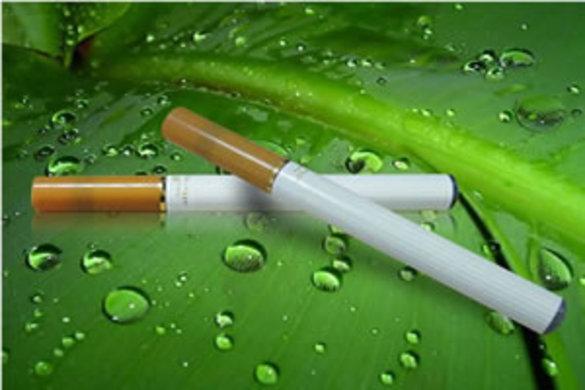 The electronic cigarette is quickly rising in popularity as more smokers become aware of this healthier, safer, and much less expensive smoking alternative. For the first time an alternative nicotine delivery system is available that closely simulates a real smoking experience. Many people believe this will lead to countless smoker's lives being saved. The e-cigarette is looking very promising and is already revolutionizing the way many people smoke… permanently.
However, because it's a relatively new device that is gradually coming into public awareness, there is a lot of misinformation surrounding the electronic cigarette. Is it safe? Can it help you quit smoking? Is there a danger of more kids getting addicted to nicotine? These are all sensible questions that need to be addressed in order for you to make an intelligent decision whether this is something you could benefit from.
The following are a list of 10 FAQs about the electronic cigarette:
1. How close to the real thing is it? Very similar… enough to satisfy the most hardcore smokers. Electronic Cigarettes have undergone major revisions since their initial introduction and they are now truly amazing. There are many reports of smokers with 1-2 pack a day habits quickly and completely switching over to e-cigarettes permanently. The vapor tastes, feels and looks like tobacco smoke. It delivers that instant nicotine satisfaction that smokers crave.
2. Is it safe? Tobacco smoke has over 4,000 toxic chemicals. Electronic smoking has none of these because there is no actual smoke involved. Smoke is the real health hazard. E-cigarettes deliver nicotine by inhaling a vaporized water/nicotine solution without having to worry about tar, carbon monoxide, combustion, odor, ash, litter, etc.
A report by the Royal College of Physicians, along with many other medical and health professionals have stated that nicotine by itself has not been proven to cause any long term ill health effects. Electronic cigarette vapor has about 20 ingredients or less (including nicotine) all of which are considered safe as long as the proper instructions are followed.
3. Can it help me quit smoking? Electronic cigarettes are NOT marketed as smoking cessation devices. They are meant to be used by smokers who are seeking a smoking alternative that can be used anywhere. That being said, common sense dictates that it definitely has potential to be an integral part of a sensible stop-smoking program (similar to how nicotine gum and patches are used).
4. Is it approved by the FDA? Just as traditional tobacco cigarettes are not FDA approved, the e-cigarette is a nicotine delivery device and doesn't fall under the jurisdiction of the FDA right now.
5. Why are certain groups so opposed to it? This is a complicated question. Certain groups may have the public's best interests in mind and just want more clinical studies to be done. Others have a financial interest in trying to figure out the best way to capitalize on what is probably going to be a billion dollar industry soon.
6. Can it be used anywhere? Technically, yes. There is no burning tobacco so no second hand smoke is produced. Although it is totally acceptable in most public places, there are certain areas like restaurants that may not like the appearance of it. In these cases simply check with the management first.
7. Does it target kids? Absolutely not! There is a lot of misinformation regarding this topic. Some anti-groups are claiming that because a variety of flavors like fruit, vanilla, chocolate, etc. are available this is going to appeal to kids. That's like saying because nicotine gum comes in a variety of flavors like mint or fruit it's catering to a younger crowd. Adults enjoy a variety of flavor choices too! The bottom line is the initial cost for an electronic cigarette starter kit (usually around $100 or so – UPDATE, starter kits can now be purchased for much, much less – see the ads on our site for details) is not practical for most kids and one must verify that they are 18+ years old to purchase. The market is adult smokers looking for a healthier alternative smoking choice.
8. What is the best e-cigarette? This is where you need to use a bit of discrimination. There has been a lot of cheap designs coming out of China that are wrought with mechanical problems. Luckily there are a handful of high-quality manufacturers out there (such as the ones listed on our site). Just remember that sometimes it's worth spending a few more dollars one time to ensure you get a high quality device that is capable of giving you an enjoyable and problem-free smoking experience.
9. How much does it cost? The prices have come down significantly since their initial introduction in around 2009. A High Quality Starter Kit like the ones' from the companies we have listed here on our site (including rechargeable battery, charger and 5 nicotine cartridges) now start around $29.95 (we even offer coupon's to save you even more, sign up for our Newsletter to recieve the best ones'). A package of 5 cartridges will now run you around $10 or less. I cartridge is about the equivalent of 1 – 1.5 packs of cigarettes. Do the math. That's the equivalent of paying around less than $2 per pack of cigarettes.
10. Where can I buy one? Because it's still fairly new, not many stores are carrying these yet. The best deals for the High Quality Kits can be found right here on our site.
For a list of 7 Features To Consider When Choosing The Best Electronic Cigarette, and High Quality Brand
Video's and Review's
Click Here
Thank you very much for choosing eCigInfoCenter.com as your avenue for High Quality Electronic Cigarette Products and Information. We greatly appreciate your ordering through us (again, by simply clicking the Direct Company link banners found throughout our site). Thanks again, Best Wishes, Be Well and Stay Well.
Sincerely,
Vin Tusa, CAO/Managing Director
eCigInfoCenter.com


PS – While you're here sign up for our Newsletter (form above and to the right) for your FREE Entry to our latest FREE Raffle and to receive the Latest Specials, Promotions and Coupon Codes!, (our current FREE Raffle drawing is for a $100. Restaurant.com e-Gift Card!) See our Like Us / FREE Raffle page for more information including how you can increase your chances of winning for FREE!
Copyright secured by Digiprove © 2012 Vin Tusa
Related Articles